About
NagataCONNEX specializes in the recruitment and placement of lawyers at all levels of seniority into law firms and corporations. We also have experience in handling recruitment for paraprofessionals, legal support staff and non-traditional legal roles including corporate secretaries, compliance officers and corporate development roles.
NagataCONNEX was founded in 2004. Since then, we have developed a reputation for providing excellent personalized service and being highly professional. We are involved with every mandate as we value the importance of personally establishing a relationship with clients. As a result, clients continue to use our services and seek our advice.
Our Strategy
We employ a comprehensive search and recruitment service comprised of three techniques: headhunting, database search and advertising. This approach enables us to deliver a shortlist of exceptional candidates with the right skill set and personality for your position.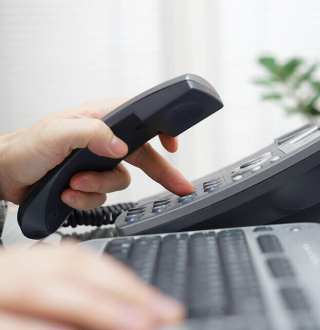 Headhunting
Headhunting is essential to running a successful recruitment campaign. We recognize that some of the best candidates for your position may not be actively looking for a career change. Headhunting is highly effective in making these candidates aware of your opportunity.
Successful recruitment requires trust. We have a reputation for being discrete and professional when contacting potential candidates. This means that candidates respond positively when we connect with them.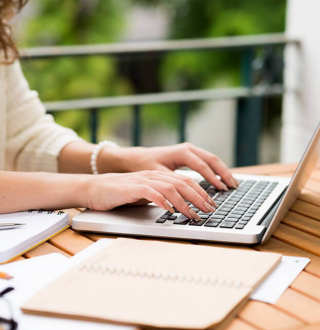 Database Search
Our reputation in the industry connects us with exceptional legal professionals. This means our database is constantly updated with lawyers, paraprofessionals and support staff who are receptive to a career change. In addition, we have a researcher on staff who analyzes the market and regularly adds candidates to our database.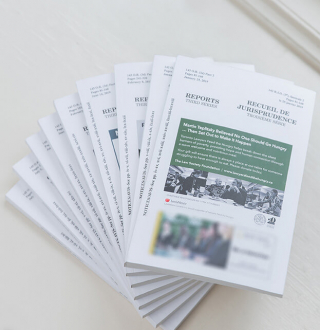 Advertising
Advertising increases your opportunity's visibility to a broader audience. We use both print and online media to ensure maximum exposure. This ensures professionals who are both actively seeking new opportunities and those with a passive interest are more likely to notice and respond to your opportunity. We personally create any required advertisements, liaise with printers and arrange publication.
Lorene Nagata (She/Her)
Lorene was born and raised in Toronto. She has also lived and worked in the UK and Japan. She practiced law at a well-known litigation boutique before moving into legal recruitment in 1997, founding NagataCONNEX in 2004. NagataCONNEX is now one of the most respected legal recruitment firms in Canada, servicing both law firms and corporations. Lorene's reputation for excellence has spread outside Canada. She has fulfilled assignments worldwide, including London, mainland Europe, Asia and offshore.
In addition to her LL.B., Lorene has a B.A. in Psychology and has taken a number of key courses in career counseling and planning. She is also qualified to administer a number of psychometric assessments (EQi, EQ360, Myers-Briggs Type Indicator, Hogan Personality Inventory, Hogan Development Survey, and the Motives Values Preferences Inventory.)
Read More
Personally, Lorene was involved in rowing for many years. She collected numerous medals and accolades from her time at Western University and with the Argonaut Rowing Club. Training as a rowing coach has provided her with a great deal of insight into how people tick and what affects the fine balance of an effective and productive team. In 2017, Lorene summited Kilimanjaro.
Lorene has sat on the Board of Directors of the Japanese Canadian Cultural Centre. She was chosen to join the Japanese Canadian Leadership Delegation to Japan in 2010. She is also a former chair of the Sedai project, an initiative that recorded the experiences of Japanese Canadians interred during the Second World War, which received the Governor General Finalist Award.
Lesa Ong (She/Her)
Prior to joining NagataCONNEX as a Recruitment Consultant, Lesa practiced as a commercial litigator with a boutique firm in Toronto. She soon realized that litigating was not her passion, but was not ready to give up on a career in the legal industry. She decided to try her hand at recruiting, and has been happily doing so since 2009.
She has worked with law firms and corporations, successfully placing lawyers with all levels of experience into their respective organizations. She has presented at various conferences and panels on topics relating to legal recruitment and career counselling.
Lesa has an LL.B. from Osgoode Hall Law School, as well as an undergraduate degree in Psychology from York University. She is also qualified to administer psychometric assessments (Hogan Personality Inventory, Hogan Development Survey, and the Motives Values Preferences Inventory.)
Garrett Giannidis (He/Him)
After studying Economics at Queen's University, Garrett joined NagataCONNEX for a summer contract as a Researcher in 2017. Since then, he has fulfilled contracts for several renowned luxury fashion brands, assisting them in achieving their retail sales targets.
When re-joining NagataCONNEX as a Researcher, his results-driven attitude and networking experience led him to embark on a legal recruiting career. This has resulted in Garrett becoming a Legal Recruitment Consultant as of 2021.  Having fulfilled every role in the recruiting process, he has gained first-hand knowledge of running a successful campaign at every step. To date, he has worked with numerous reputable law firms and organizations in successfully placing legal professionals of all experience levels.
Brahm Nathans (He/Him)
Brahm initially joined NagataCONNEX as a Researcher early on in his legal career.  He subsequently practiced law for 12 years at a number of leading multi-national corporations before returning to NagataCONNEX as a Recruitment Consultant. Now, he works with law firms and corporations to place people with all levels of experience, and brings strong interpersonal, communication and recruiting skills to his position, with an ability to develop lasting relationships while providing honest, practical and candid advice to clients and candidates.
Brahm has an LL.B. from Queen's University and an undergraduate degree in Philosophy from York University. Brahm is a proud father of two and enjoys travel, hockey, basketball, films and canoe trips, but his greatest joy is driving his kids to all of their activities.
Rachel Romero (She/Her)
Prior to joining NagataCONNEX as a Researcher, Rachel worked in the banking industry where she developed her sales skills and financial knowledge. Rachel joined NagataCONNEX in 2021 and continues to learn more about the Canadian legal market through her research. She has assisted in the placement of legal professionals of various experience levels and has even had the opportunity to partake in the recruitment process. This has deepened her understanding of the legal market.
In addition to her B.A. in English Literature from Queen's University, Rachel has completed a certification at the University of Toronto in Climate Change Policy.
Helena Osiro (She/Her)
Helena was born and raised in Sao Paulo, Brazil. With nearly a decade of experience as an Executive Assistant, she has worked in diverse industries such as legal, advertising and finance.
Helena is our Office Manager since 2019.
Helena has an associate degree in Marketing from Fanshawe College, as well as a Data Analytics certification from Cornell University. She speaks Portuguese, English and Spanish fluently, with an intermediary proficiency in French and Brazilian Sign Language.
What our clients have to say about us.
NagataConnex promise to me was that they would deliver a short list of qualified candidates by an agreed date, which is exactly what they did. They then provided sage advice to help me assess the candidates for the best "fit". NagataConnex worked to ensure a good match for both employer and candidate, which gave us the best possible start in the employment relationship.

SVP & General Counsel, Lombard Canada Ltd.

This was our first general counsel search and NagataConnex held our hands through the process. First, Lorene led us through a thoughtful and methodical process to properly dimension the legal skills, experience, and relevant industry knowledge that best addressed the needs of our young, high growth broadband business. There was no doubt, after completing the first round of interviews, with an exceptional group of candidates, that her methodology had paid off. Next, there was the "softer" challenge of ensuring a high degree of cultural fit between the candidates and the organization. In closing, we are delighted with the outcome: we have a new senior team member who will contribute strong legal expertise to challenging business issues; who will bring an abundance of business acumen and experience to the strategic leadership and direction of the company; and whom the organization will enjoy working with!

CEO - Barrett Xplore Inc.

We've worked with Lorene Nagata since 1999 and have always been impressed with the service she's provided. She astutely sought to understand our unique corporate culture and has been most effective in communicating the excitement and variety of a career with our organization to prospective candidates. As a client we quickly developed a strong relationship of trust with Lorene due to her easy going style and sincere interpersonal skills. Lorene has been instrumental to our success in building a team of exceptionally talented lawyers who work extremely well together and within our corporate culture. We're privileged to have her on our side.

General Counsel - Wal-Mart Canada Corp

We have used Lorene Nagata and her team for many searches. Their level of service is top rate. They deliver a high level of "personal service with integrity" that is rare in the industry. Importantly, results are consistently high quality, exhibited by an excellent match of candidates with the position and the culture of our organization.

Managing Director - Bowne Financial Print

Nagataconnex assisted us in building a strong, vibrant in-house legal team. Lorene and Ken were extremely professional and diligent in their efforts on our behalf. They remained focused on meeting our needs, including investing the time required. We would highly recommend Nagataconnex.

Our Manager - Recruiting, advised specifically that working with Ken Ng was an absolute pleasure! She did not feel the high pressure sell that is evident with so many agencies. If we needed to contact Ken he always responded quickly. When given the requirements/specs of the job, he compiled a list of excellent candidates in a very short period of time.

During a period of rapid growth for NRCC, Lorene Nagata of Nagataconnex was tasked with the challenge of finding strong candidates to potentially staff NRCC's expanding in-house legal department. Lorene worked diligently at understanding our business so that she could effectively describe NRCC's unique organizational culture to applicants and the exciting opportunity awaiting them in the newly established legal department. Lorene's positive attitude and willingness to solicit as well as receive feedback enabled her to respond effectively to NRCC's needs, resulting in the hiring of two exceptional counsel. NRCC is confident that its working relationship with Nagataconnex will continue into the future as the organization further expands.

Director, Legal and Business Affairs & General Counsel, NRCC
Have questions?
We would be happy to hear from you.